Course Overview
WLES offers exciting programmes for young learners aged between 12 and 17 throughout the year in Ealing and online. The junior programme at WLES is an action-packed learning adventure that gives our students the best chance to have fun and learn during their time with us. Our teaching methods, course syllabus, lesson materials and social activities are especially designed to suit teenagers.
This course is a perfect combination of communicative English lessons with cultural activities to create exciting and unforgettable memories by experiencing British life and making new international friendships.
The English language courses at WLES are available for all levels of English. Our junior programme is available all year round for groups.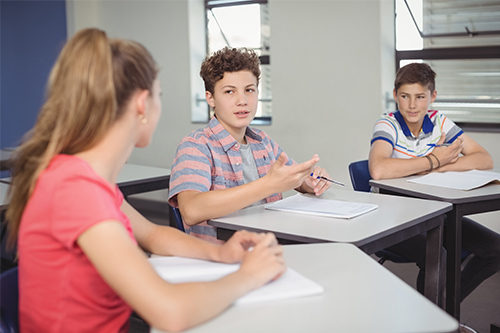 Junior Programme in London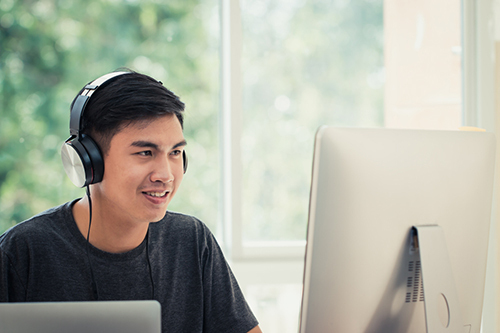 Junior Programme Online
Testimonials
I am pleased to say that I passed and I would like to thank you for your help.
Dr Bianca Bueno, Brazil, Sept 2020

I just want to share with you my OET results, which are not bad… 3 B and 1 A!!! Thank you very much for everything and for your help.
Dr Clara Pañella, Spain, Sept 2020

Thank you so much!!!! Harmi, God bless you! I am so happy!!! Thank you so much for preparation!!! Honestly, your course and teaching approach are fantastic!!
Dr Hanna Ptravanna, Ukraine, Sept 2020

I want to tell you l have passed my exam. I am so happy l just pray for you to be happy always and have a great live because you helped me a lot . Thanks again. Thanks so so much!
Dr Daban Latif, Iraq, Sept 2020

Thank you so much Harmi and Beth. I really appreciate all the help you gave me. I applied for a job and they have selected me. We did it! Thank you for all the support.
Nurse Anjila, Nepal, 2020

Many thanks for everything, to Beth and Harmi. I love your school. All the time I felt at "Home". Please tell all the team in the school I send a big kiss. This school made my English and life better.
Senior Nurse Bernadette Dinis, Portugal, 2020

I just want to let you know that I finally passed my OET Exam, thank you for your support.
Nurse Brenda Kamhunga, Zimbabwe, Feb 2020

I'm happy to inform you that I have passed my OET test after speaking remarking. Beth and Katalin has been great help and your support in the last gave me strength to get through the exam well.
Dr Keerthi Katkam, India, Feb 2020

I have passed all four module of OET. This can never be achieved without your support and dedication.
Dr Mahnoor Khurshid, Pakistan, January 2020

I got my remarking result today, its 380 now. I am so happy. Thank you for all your support. Without your help, I wouldn't get these marks in just one sitting. Thanks for everything.
Dr Elcin Yardimici, Turkey, January 2020

Thank you so much. I scored grade B in all the four parts of the OET.
Dr Iqubal Hossain, Bangladesh – Jan 2020

I want to thank you from the bottom of my heart as I know that if it wasn't for you and your endless patience I wouldn't have passed OET.
Dr Macpula Elmabruk, Italy, October 2019

I'm so happy!! Thank you, thank you very much! In this last year I learned so much, but I couldn't pass without your help!
Dr Isabel Migilor, Italy, October 2019

This is the best school for general English and especially for OET preparation. They are making a huge effort to help their students succeed. I really recommend it.
Dr Mariam Cheteouni, Morocco, Oct 2019

I just want to tell you that I passed with 4 Bs. Thank you so much for your teaching and your kind personality.
Dr Fuad Alshamrani, Somalia, Oct 2019

West London School is the best school I will recommend for everyone. Their teachers are good and they also have time for every individual. I love WLS.
Nurse Peace Aryee, Ghana, 2019

I would highly recommend all my friends, colleagues doctors to join the school before the oet exam!!!
Dr Dhanush Kumar Singh Asvin Bholoa, Mauritius, Oct 2019

This school helped me a lot with a very important exam. The course was absolutely amazing and the teacher, Harmi, was the best!! Highly recommended.
Nurse Elisa Pisapia, Italy, Oct 2019

I passed the exam! I would like to thank you for your well organised course, your interest and responsibility.
Dr Kostantis Siafakas, Greece, Sept 2019

I just got my results for OET today. I got B in all sub-tests. I can't believe, I cleared. Thank you so much sir for your help and support.
Dr Anuja Lajpatral, India, Aug 2019

I just had remarking result finally got it many thanks for you and for Beth you both helped me lot.
Dr Asmaa Elamrani, Morocco, June 2019

Today, I have received my OET results and glad to inform you I have gained desired band score. Thank you very much for the very support you have given.
Dr Munipiya Willaraarachch, Sri Lanka, June 2019

I passed OET! Thank you so much for your help. I really appreciate it.
Dr Tomohito Kogure, Japan, May 2019

I PASSED! Got three Bs and an A!! Just wanted to thank you very much, you have been great
Dr Carmen Ercolini, Italy, Nov 2018

I passed my exam, got B in all the four aspect. Thanks for your support.
Nurse Fausat, Nigeria, Nov 2018

Thank you so much Harmi for your support and all the guidance.
Nurse Kamal Sandhu, India, Aug 2018

I have received my result yesterday. I have passed my OET exam. Thank you so much for your support.
Dr Mariam Pervaiz, Pakistan, Aug 2018