WLES Library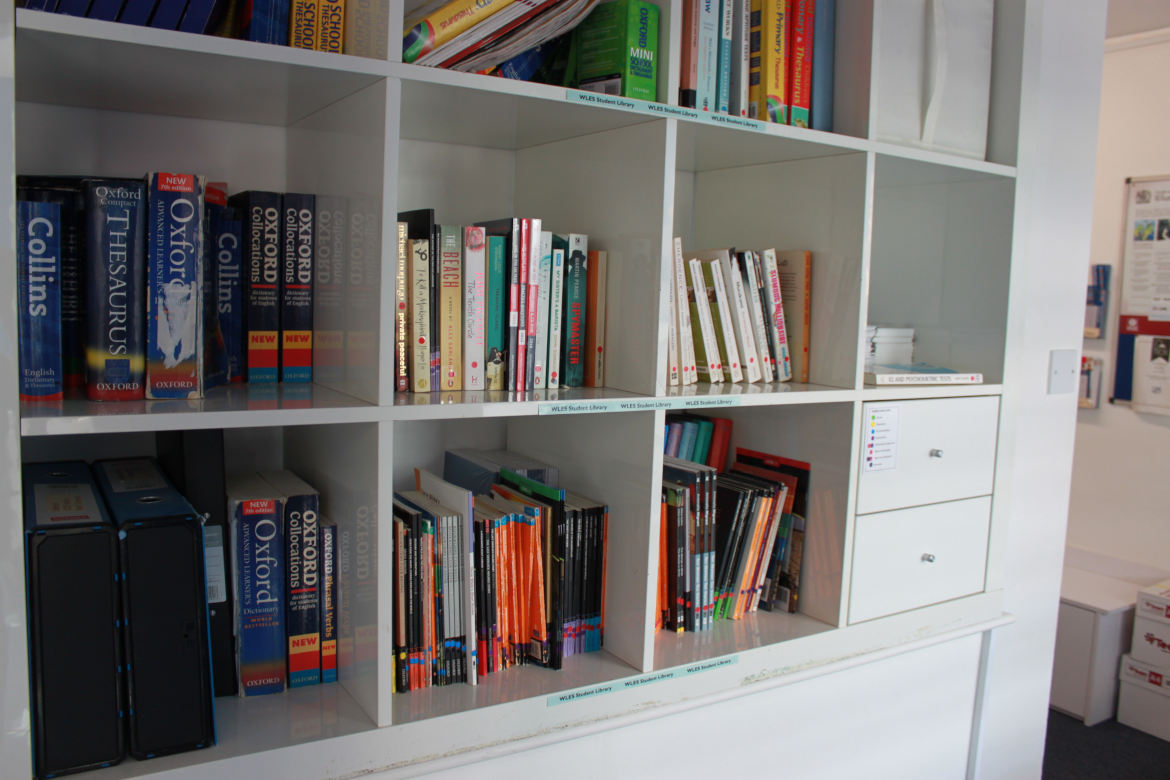 YOU HAVE A LIBRARY?
Yes! With normal books and dictionaries!
Feel free to take a dictionary to class with you and use it instead of a phone! Dictionaries can be great because they show you:
the meaning of the word
the part of speech e.g. noun, verb,
the pronunciation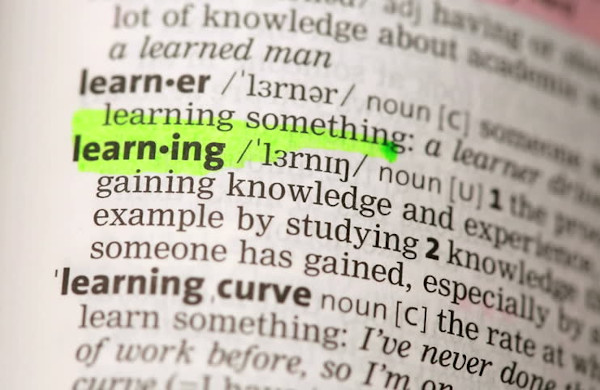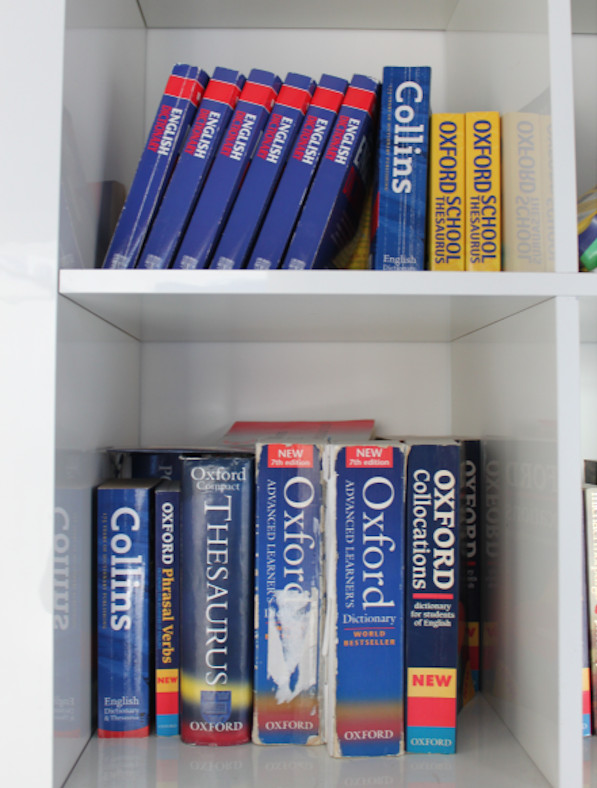 WHERE IS IT?
The library is along the corridor between the entrance and the kitchen. It might be small but it's full of books for all levels.
WHAT KIND OF BOOKS ARE THERE?
All sorts! Fiction, non-fiction, romance, history, science, classics. If you want help choosing a book, ask your teacher.
Some of the books are graded readers. A graded reader is a book that has been specially written for students studying English. Therefore these books have vocabulary at the right level for you. Some have definitions to help you understand and learn new words and some books have comprehension questions to help you understand the ideas better.
Other books have been designed for the general public (basically, not for students), so these can be a bit more difficult but a challenge is always good. You can still learn new vocabulary and you might already know the story, which is a great help.
WHY DOES READING HELP YOU LEARN A LANGUAGE?
It helps reinforce the vocabulary and grammar that you already know which means it stays in your head because you are constantly exposed to it. You can also learn new vocabulary.
Keep a dictionary next to you when you are reading and always keep a record of any new words you learn and their pronunciation.
HOW DO I KNOW THE LEVELS OF THE BOOKS?
Each book has a sticker on it showing the level as you can see here. For example, yellow is for elementary and purple is for intermediate. If there are two stickers it means the book is between levels. For example some books are red and purple because they are both intermediate and upper intermediate.
HOW DO I KNOW MY LEVEL?
Think about the level of your class.
Elementary – A1
Pre-intermediate – A2
Intermediate – B1
Upper-intermediate – B2
Advanced – C1
Proficient – C2
If you want to read for fun, read the level of your class or lower. If you want to learn new vocabulary, read the level of your class or higher.
SO HOW DO I JOIN?
Go to reception, pay a £10 deposit (which means you'll get it back), and then you can borrow one book at a time. You can borrow as many books as you like while you are at the school. When you leave, you will get your £10 back!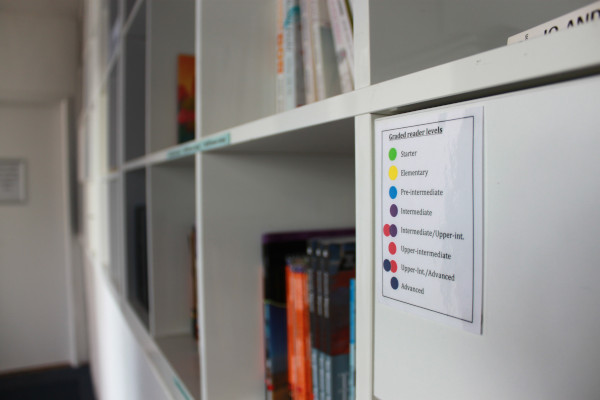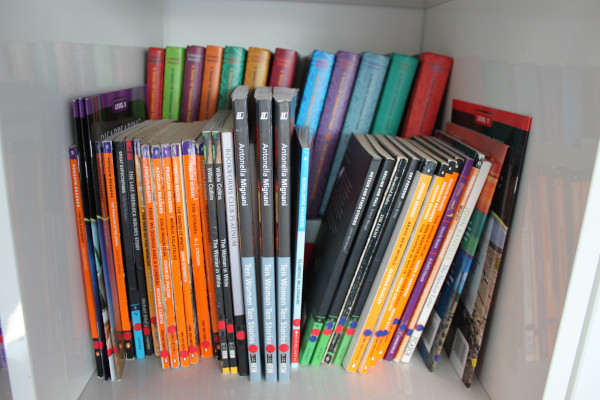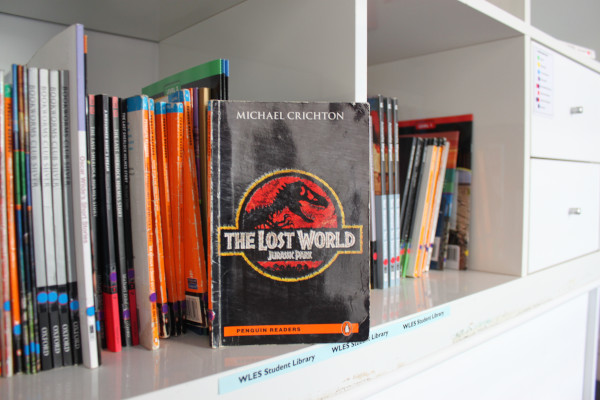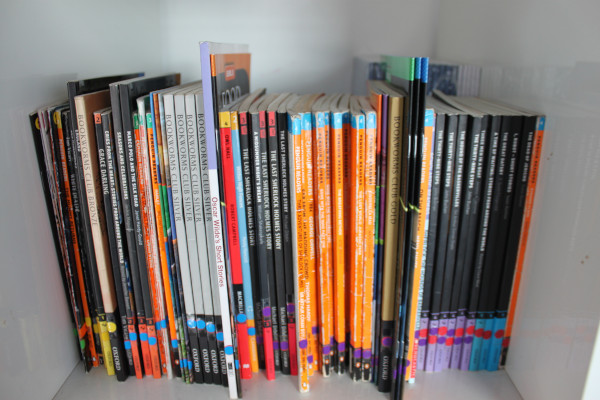 Enjoy your reading!
This blog was written by Beth (who loves books!).
Published on 28 March, 2023