What shall we do this weekend? Part One
SOME USEFUL LANGUAGE BEFORE YOU START READING:
Something costs an arm and a leg
Something will break the bank
Something is vintage
Now read and see these expressions in context.
So it's Friday, lessons are finished, homework done and put away, and you and your friends are thinking about having a good time away from the clubs and pubs you generally hang around in. Make the most of being in Ealing, you can get a taste of so many parts of the world just by catching a bus or two and it won't cost you an arm and a leg.
HERE ARE SOME IDEAS: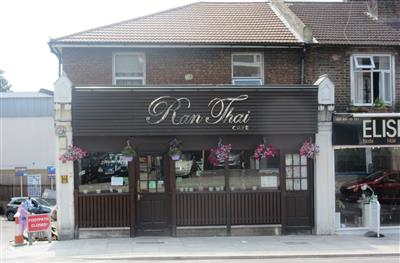 We had two students, Shin or Akira and their aunt has a restaurant in Hanwell. It is highly recommended by me. So take the 607, 207, 0r 247 to Hanwell Broadway, a ten minute journey and opposite the little clock tower you'll see Ran Thai restaurant.
Don't imagine you will not like the food, you will. How about trying one of the duck dishes or the famous green Thai curry with a beer or two? Everything is top class and you won't break the bank. Check the menu out.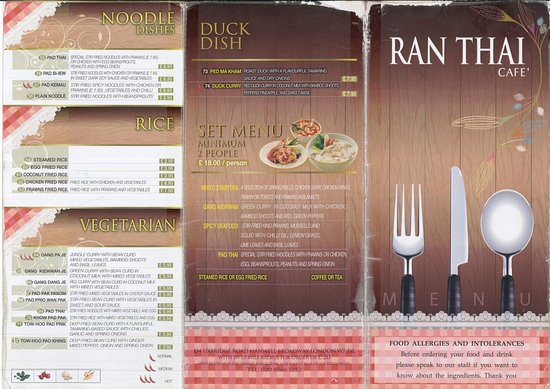 Home by ten for an early night or head up the road to The Volunteer, and have another beer or a game of pool with the locals.
Up early in the morning and it's the West Ealing Farmers' Market in Leeland Road, to buy fruit and vegetables from the countryside, local cheese, homemade bread, organic meat and fish. Stop for a coffee after your purchases, and drop everything at home before heading out again.
If it's the last Saturday of the month please make your way to The Avenue, a long road just after West Ealing station, and you'll see a line of stalls selling second hand, but beautifully second hand clothes, 1940s jewellery, buttons, old mirrors, all sorts of things from decades ago. This is the Vintage Market, something like Portobello but on your doorstep in friendly Ealing.
Feeling hungry? Head back to Ealing Broadway and Bond Street might be your ideal place for a spot of lunch. How about the Tapas Bar or cheap and cheerful Nandos or take the 607 again and this time pass Hanwell and get off in Southall, and you won't believe you're in Britain. This is India with its temple, bustling market, saree shops , wonderful Indian restaurants and ice cream bars. People are friendly, prices are low, and you're going to India without the expense or bother of going to the airport. Go and eat something for the whole Indian experience and ask what they recommend.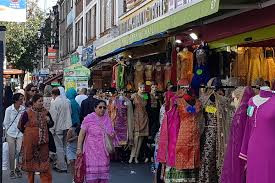 Then again you might prefer the comfort of Westfield shopping centre, if so that's easy too, just the 607 but the other way to the last stop, and there you'll find a cinema, restaurants and every shop you can think of. Shop till you drop or just get yourself a coffee and people watch (a lovely hobby), or practise your English with whoever 's sitting beside you.
Well, I think I'll leave you shopping for now. I hope you've enjoyed your Friday and Saturday. Make sure you check back soon for the perfect Sunday plan!
Published on 28 March, 2023