Five British dishes that you should try
Here are 5 British dishes that you should try (and perhaps even make!)
Learn about the origins of each dish & how they are prepared, cooked & served. If you are making any of these yourself, you can adjust the recipe by substituting an ingredient if necessary or required
1) A FULL ENGLISH BREAKFAST (BREAKFAST)
What? Traditionally, the English breakfast has sausage, egg, bacon, baked beans, grilled tomato, fried mushrooms, hash browns, toast and butter.
What? It started in the 14th century when the gentry (elite class) wanted to implement large, grand meals because they considered breakfast to be 'the most important meal of the day'.
https://www.bbc.co.uk/food/recipes/stressfreefullenglis_67721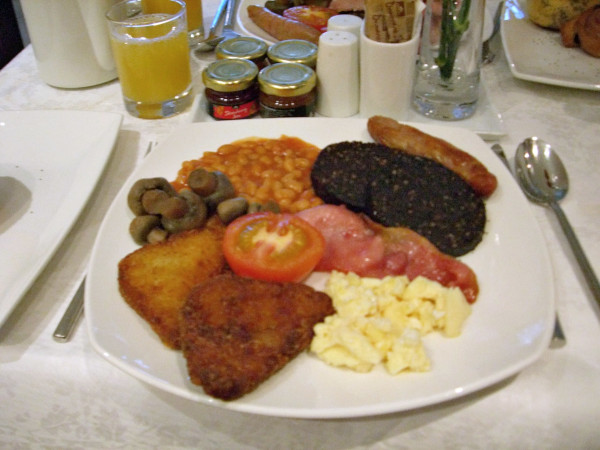 2) A ROAST DINNER (MAIN MEAL)
What? A roast dinner is usually: roast beef or roast chicken, roast potatoes, Yorkshire pudding, roast vegetables, stuffing and gravy.
What? It was traditionally a large meal to have after church on Sundays because Anglicans and English Catholics used to fast (not eat) before Sunday services.
https://www.bbcgoodfood.com/recipes/775657/onepan-roast-dinner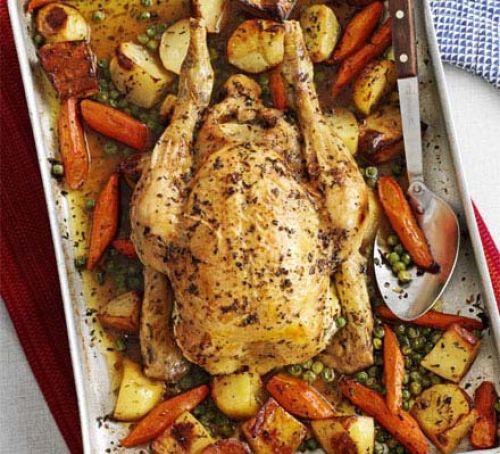 3) BUBBLE & SQUEAK (SIDE DISH)
What? It was originally made with fried meat & cabbage. However, nowadays it is usually made of mashed potato and any vegetables (such as cabbage, swede, Brussels sprouts). All the ingredients are chopped up and fried together.
What? The definition included in a 1785 dictionary explains how it got its name: "Bubble & Squeak, beef & cabbage fried together. It is so called from its bubbling up & squeaking whilst over the fire".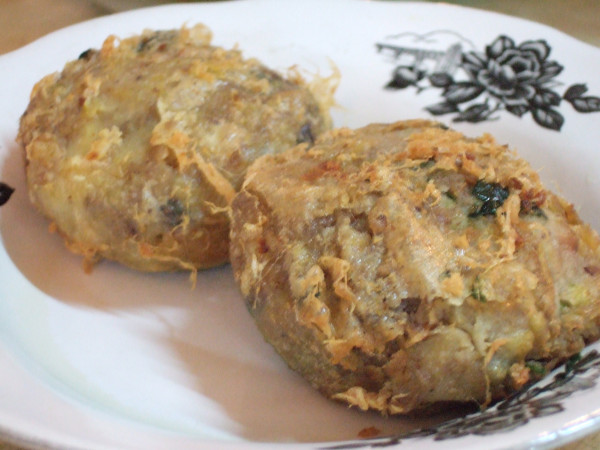 4) STICKY TOFFEE PUDDING (DESSERT)
What? It is typically sponge cake, dates and toffee sauce and often served with vanilla custard or vanilla ice cream.
What? This is a recipe that began in the UK in Cumbria (where Beth is from!). However, it is thought that the recipe was brought to UK from Canada in the Second World War by some air force soldiers.
https://www.greatbritishchefs.com/recipes/sticky-toffee-pudding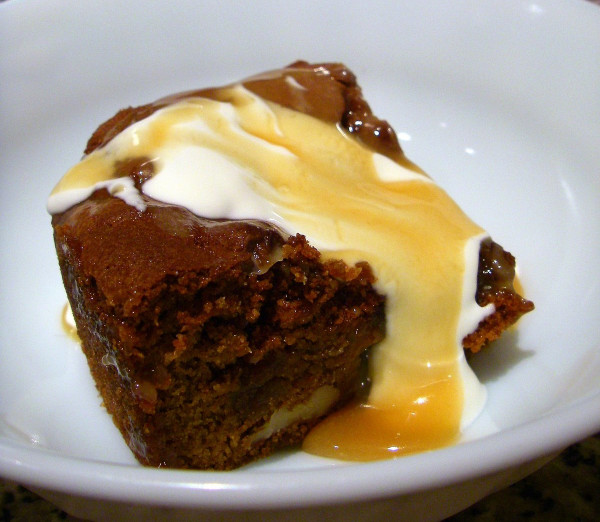 5) ETON MESS (ANOTHER DESSERT!)
What? Eton Mess is such an easy recipe! It is strawberries, broken meringue and whipped double cream all mixed together.
What? It started in Eton College (an independent boarding school for boys) in the 1800's when it was served at the school at lunchtime and at cricket matches.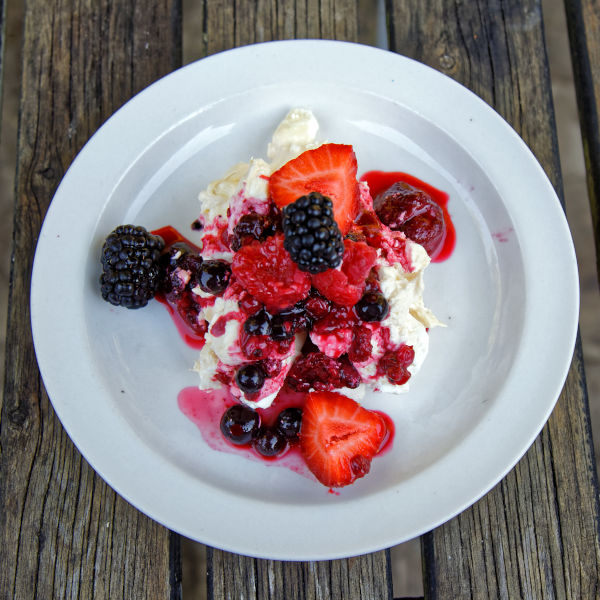 Published on 30 March, 2023