EXAM FAQS – FIRST B2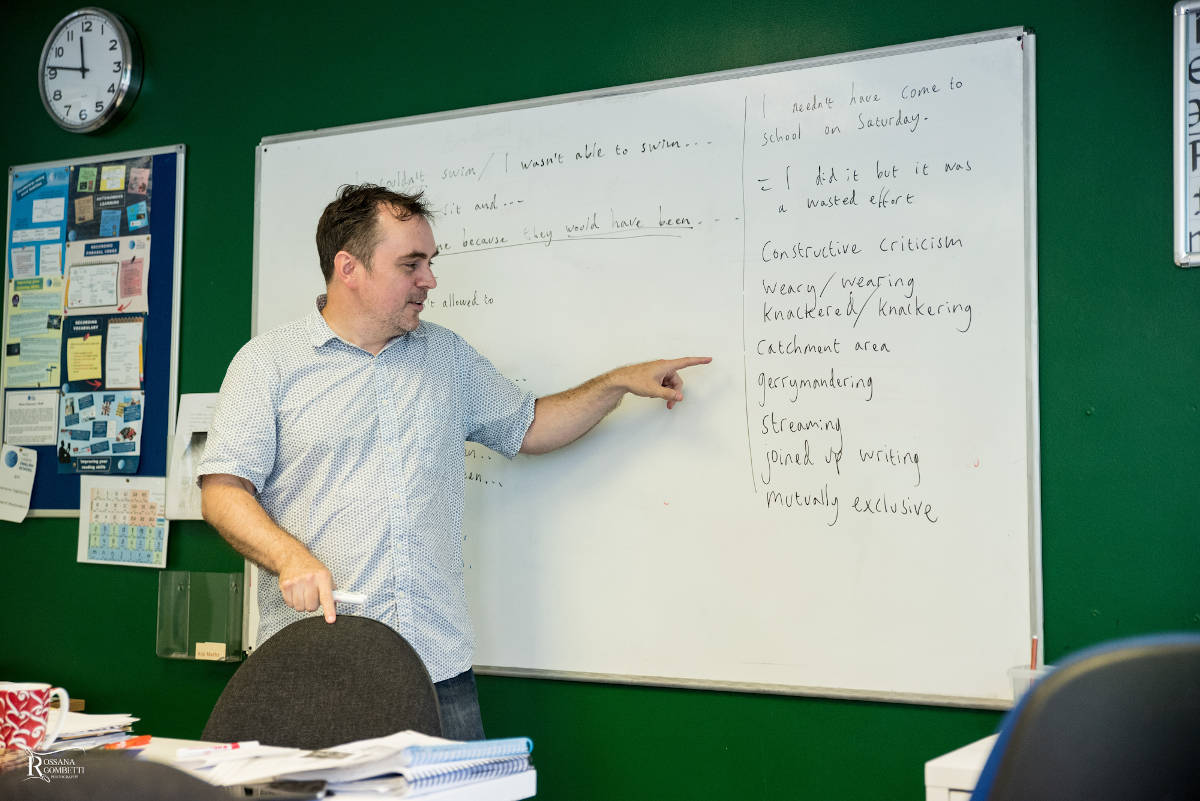 1. What is the First B2?
First: B2 is the First Certificate of English (formerly FCE). A First B2 certificate shows that you have the language skills to live and work independently in an English-speaking country or study on courses taught in English, at university for example.
This exam is a B2 level (upper-intermediate).
2. What is the test format and how long will it take?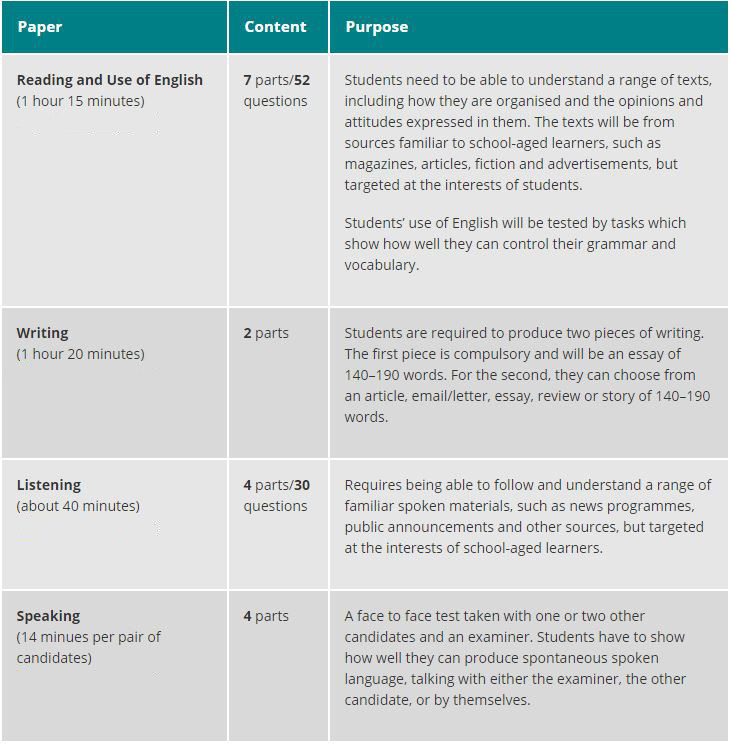 3. When and where can I take the exam and how much does it cost?
The test can be taken most months in either paper-based or computer-based format. Not all test centres will administer both types of test.
In London, you can take the exam in many locations including Ealing and Hammermsith and West London College or The London Exam Centre in Wimbledon. The cost is decided by the test centre but is usually about £150.
4. Is the test completed in one day?
Reading and Use of English, writing and listening papers are usually completed on the same day. Your centre will arrange the date for your Speaking test. You will take this test up to several days before or after the other papers. For more information, contact your exam centre.
5. What mark do I need to pass the exam? What happens if I fail the exam?
You need 60% to pass the First B2.
There are three Pass grades:
A (score between 180 and 190)
B (score between 175 and 179)
C (score between 160 and 174)
If your performance is below B2 level, but within the B1 level, you will get a Cambridge English certificate stating that you showed ability at Level B1.
6. How long is the test valid for?
Your Cambridge English exam result/certificate does not have an expiry date.
It shows that on a particular date you demonstrated language skills at a specified level. Individual institutions (such as universities, employers, professional organisations and government bodies) can choose how long to accept results for. Some institutions will only accept certificates taken within the last 2 or 3 years, although many will take into account evidence that you have taken action to maintain or improve your level of English since taking your exam. Please speak to the institution that you wish to apply to if you have any doubts.
Applications for a visa to study or live in a country may also require that you hold an English qualification that was taken within a specified period (within the last two years for example). We strongly advise that you check the regulations for that country carefully before making an application.
General Training for those migrating to the UK, or applying for secondary education, training programmes and work experience in an English-speaking environment.
Both versions provide a valid and accurate assessment of the four language skills: listening, reading, writing and speaking.
7. Do I have to pass each paper in order to pass the whole examination?
No. Your overall performance is calculated by averaging the scores you achieve in the sub tests.
Weighting
Reading and Use of English – 40%
Listening – 20%
Writing – 20%
Speaking – 20%
8. How long do I need to study before I am ready to take the First B2?
According to the CEFR, it takes approximately 200 guided learning hours for a language learner to progress from a B1 to a B2. For example, a candidate who passed PET (B1) might need approximately 200 hours of lessons and supervised study to prepare for the First: B2 (B2).
We recommended that you take our online test, and then we can guide you to the right class for you. For example, if you aren't at B2 general English, you will need to general English for at least a few weeks before joining the FCE class.
9. Do I know my partner for the speaking exam?
You can check this with your test centre. In some centres, candidates from the same school do the Speaking test together. In other centres, where candidates from several different schools do the test at the same time, you may have a partner from another school.
10. When do I get my results?
Statements of Results are released online, approximately 4 to 6 weeks after the exam for paper-based exams, and 2 to 3 weeks after the exam for computer-based exams.
Our First B2 classes run on Monday, Wednesday and Friday afternoons from 12.45-3.15. We hope to see you there!
Published on 28 March, 2023