An interview with Rebecca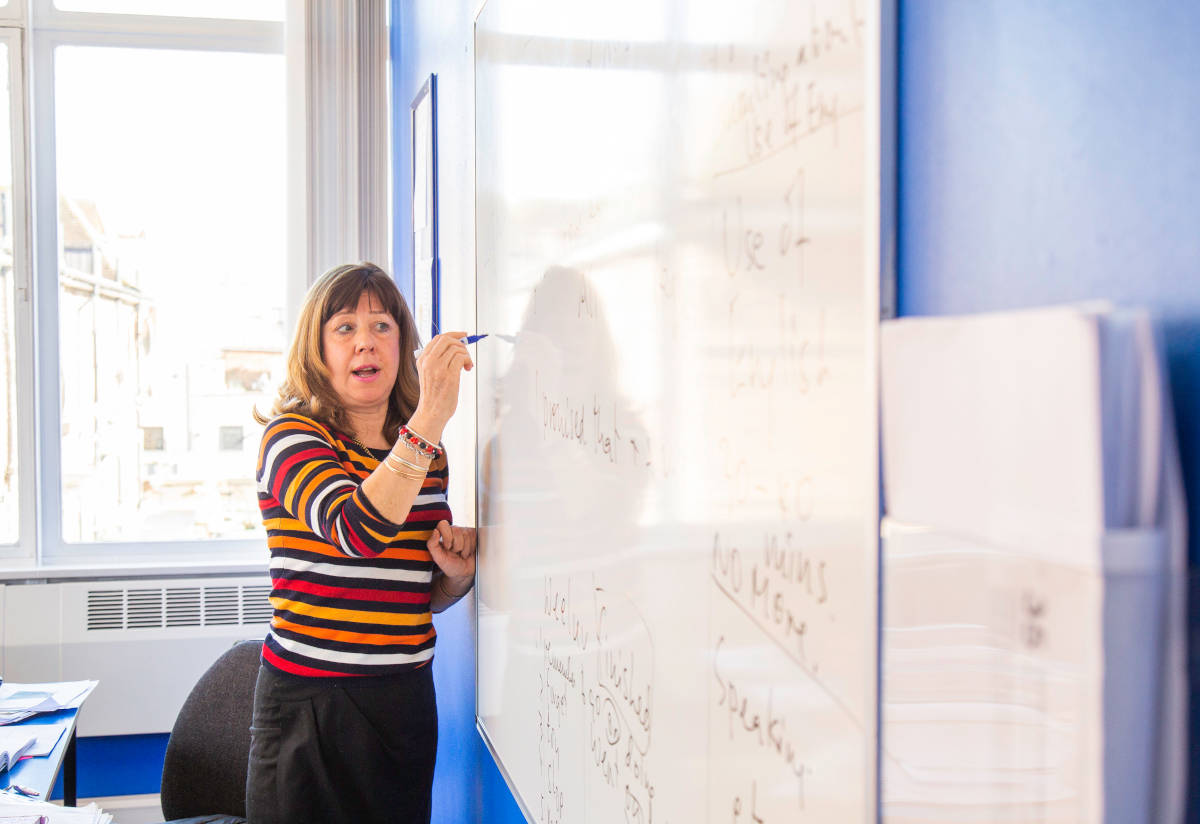 HOW LONG HAVE YOU WORKED AT WLES?
It wasn't always for the school named WLES but I've worked for Asif's family since 1997 when the school was at the top of a building in Bond St. then I moved with them to West Ealing and then to Ealing Studios then finally to where it is today. So I've seen lots of changes and I suppose they've seen lots of changes in me too.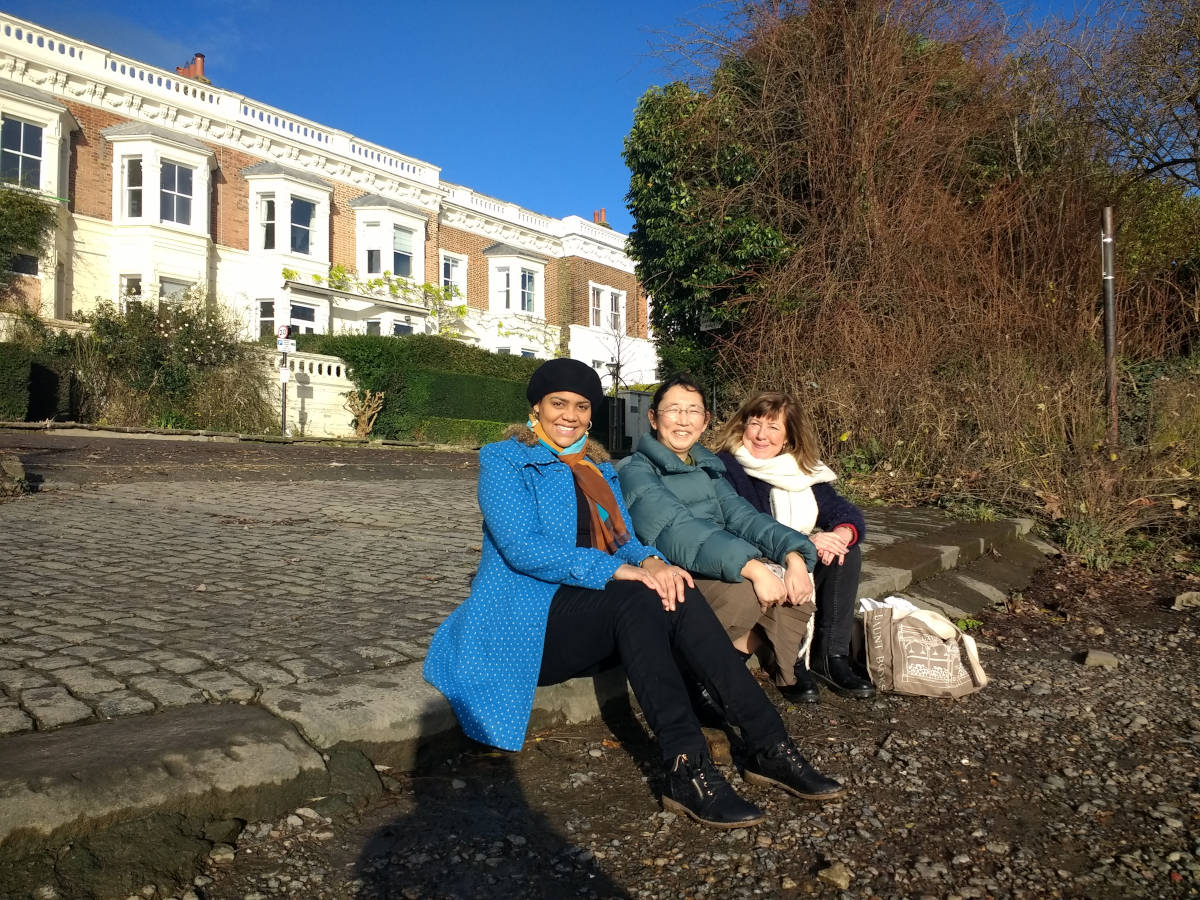 WHAT DO YOU LIKE MOST ABOUT TEACHING?
There are lots of things that have kept me going throughout this long career. One big thing is that every day is different, the surprise element is always there.
Another thing is that students are fascinating, I learn a lot from them: about their countries, their culture, their language and previous learning experiences. I've made lots of really good friends over the years.
I could talk for ages about what I like about teaching, but let me add one more thing. I love seeing in people how the brain makes connections between older information and the new, and how the new is captured and connected. I can almost see it happening. I imagine the brain like a road map, big motorways and little roads but all connecting. I would love to study this process in depth.
DO YOU HAVE A NUMBER ONE TIP OR STUDENTS?
Yes, it's very simple. Go to bed at a reasonable hour. Experience has taught me no one can learn when they're tired.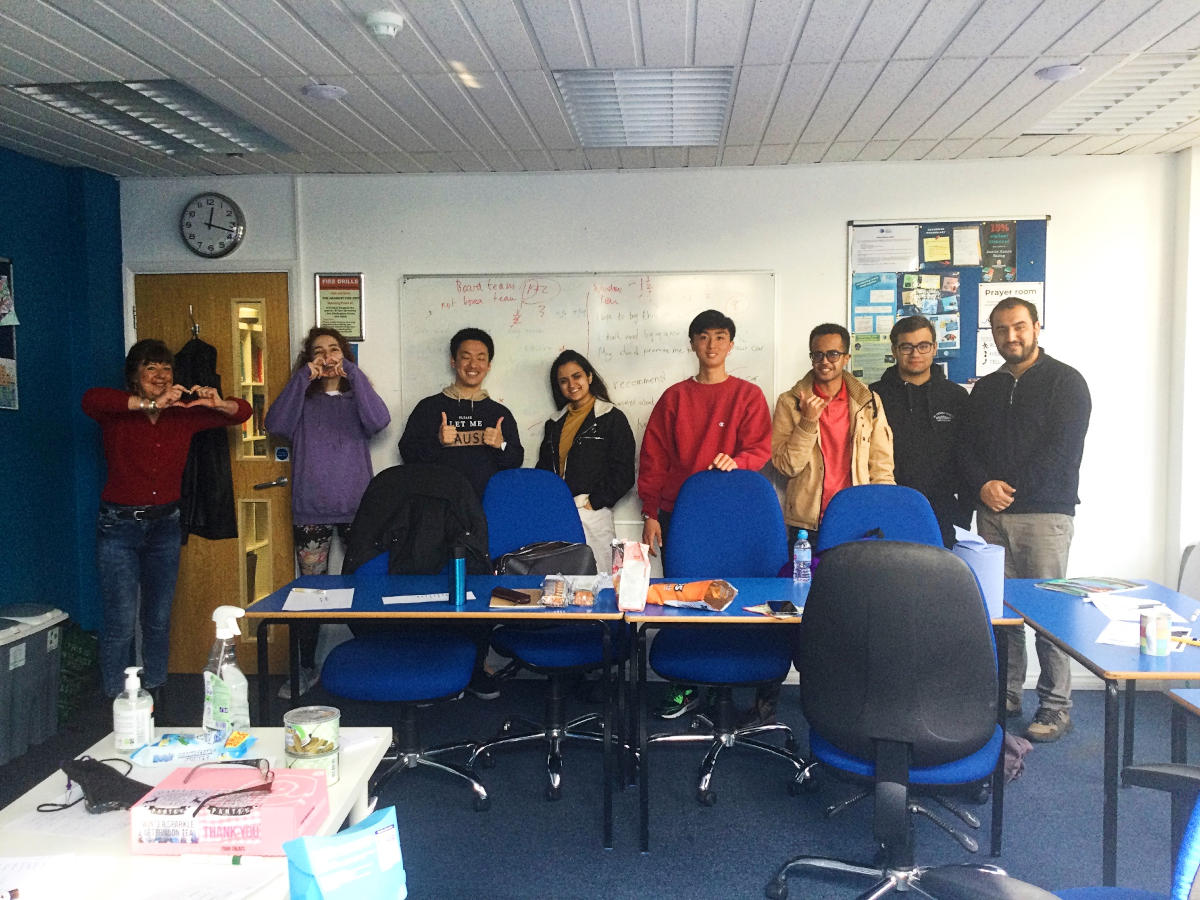 DO YOU HAVE ANY PARTICULARLY FOND MEMORIES?
Yes, all of people I've had so much fun teaching, not just fun, interesting times. I've taught pilots, dentists, doctors, a journalist, a croupier (what's that?), some wonderfully funny and lovely mums who manage their time so beautifully, students with interesting hobbies (a mug collector), and last week a wonderful singer. I am full of admiration for all of you; you make memories.
WHAT DO YOU DO IN YOUR FREE TIME?
I love being outside, so when the sun is shining I'm on the bike cycling along the river, or walking and taking photographs of clouds and trees and sunsets. If I'm inside I love listening to talking books and cooking. I'm usually more focused on the listening so the cooking is a bit hit and miss. And I do some voluntary teaching too which I enjoy.
IF YOU COULD HAVE A SUPERPOWER WHAT WOULD IT BE?
I'd like the gift of speaking all the languages, then I could see for myself if the thinking was really different in each language.
And of course the best superpower would be the ability to know what people, particularly students are thinking.
Published on 28 March, 2023