An interview with our returning student Shin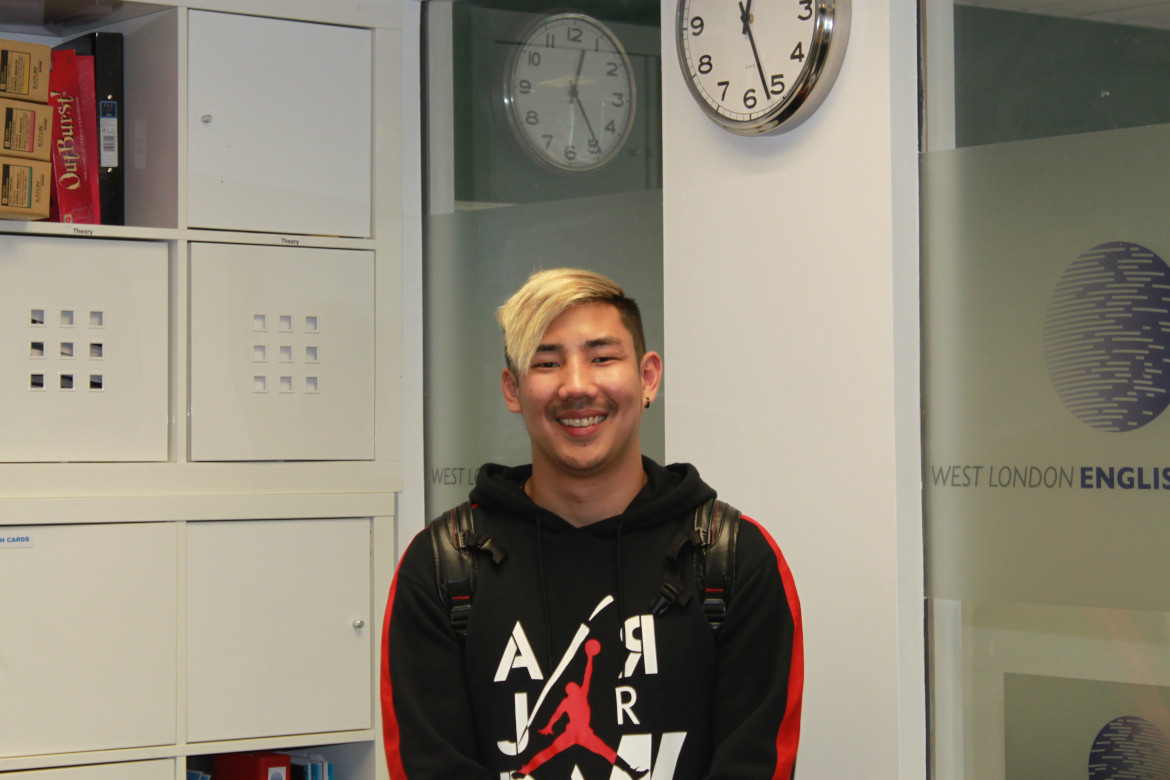 Tomi, from the WLES reception staff, sat down with Shin to ask him some questions about his experience at WLES. He studied with us from March to July 2019 and returned after studying with us 5 years ago, in 2014.
1) Hi Shin! Tell us a bit about yourself.
I am Shin from Japan. I'm a mix of Thai and Japanese actually.
2) And what have you been studying with us?
Erm, I've been studying English! General English, Business and IELTS. I have loved all my classes, especially the general English, Now I'm in the C1 general English class and I joined as B2. I've really liked it. I think I've improved a lot too.
3) When did you arrive?
I arrived here in April I think but I leave this weekend.
4) You have studied here before, is that right?
Yes, 5 years ago! I came here and I was with Jamie. I was with him 5 years ago and he was my teacher then and he is my teacher now in advanced too! He never left!
5) How can you describe your school experience?
Wow. Well, it will always be a very good memory. I think the school was very nice, the people very kind, very good teachers, lifelong friends, yes it has been the best.
6) Can you describe a typical day at school for you?
So, I come to class, study for three hours, 9 till 12.15, I go out to lunch with my friends, then sometimes we go into Central London to sightsee. I think the weather in my first month was very bad but after that it was very sunny and then the weather in general has been very good.
7) What have you done in London?
I've visited Greenwich a lot, I love Greenwich, of course Tower Bridge, Big Ben although it has been covered when I've been here. I love studying in London though, London is beautiful.
8) Would you recommend our school to your friends?
Yes, of course! It's a very good school!
9) What would you say about your experience to someone considering coming to study here?
I would tell them that I think they should come here! It's the best school with the best people, very good, very kind, very friendly, you really take care of the students. Even out of the school, some teachers spend time outside of class to help you.
10) What has been your favourite part of WLES?
So many. Everything! If just one, probably David's class, it was a really great class. But I have loved all my teachers. I keep repeating 'very good' but it's because it's true!
11) What will you miss the most?
The school makes me feel at home. It can be lonely when you come to London but now I don't want to leave because it's home. I'll miss the people at the school. The staff, friends for life and teachers.
All the best and we will miss you! Thank you for your time!
Thank you!
Published on 28 March, 2023